Swiss Talent Spotlight presented by UBS
A new initiative of the Montreux Jazz Artists Foundation, Swiss Talent Spotlight showcases six up-and-coming Swiss artists in the early stages of their careers. Multilingual and eclectic, the selection reflects a diverse, fresh and talented Swiss scene. The musicians were selected by the Montreux Jazz Artists Foundation and the Montreux Jazz Festival programming teams.
With the Swiss Talent Spotlight initiative, UBS is supporting local musicians in the early stages of their careers. UBS is thrilled to follow them along their experience during a very special week filled with jam sessions, networking opportunities, workshops and final concerts. The shores of Montreux are back at full volume! The six Swiss Talent Spotlight concerts will take place from Wednesday to Friday at 8:00 p.m. and 9:15 p.m. In order of appearance: the folk singer Julia Heart, the allround musician and producer Gaspard Sommer, the solar multi-instrumentalist Dino Brandao, the self-taught lo-fi balladeer Prune Carmen Diaz, the quartet Kush K with their hallucinogenic melodies, and the keyboardist and electronic producer Adriano Koch.
During their day in Montreux, the artists will enjoy the creative buzz of the venue, workshops, jam sessions and fruitful exchanges. They will also leave with a professionally filmed video of their performance, intended to feed their promotion and content on social media.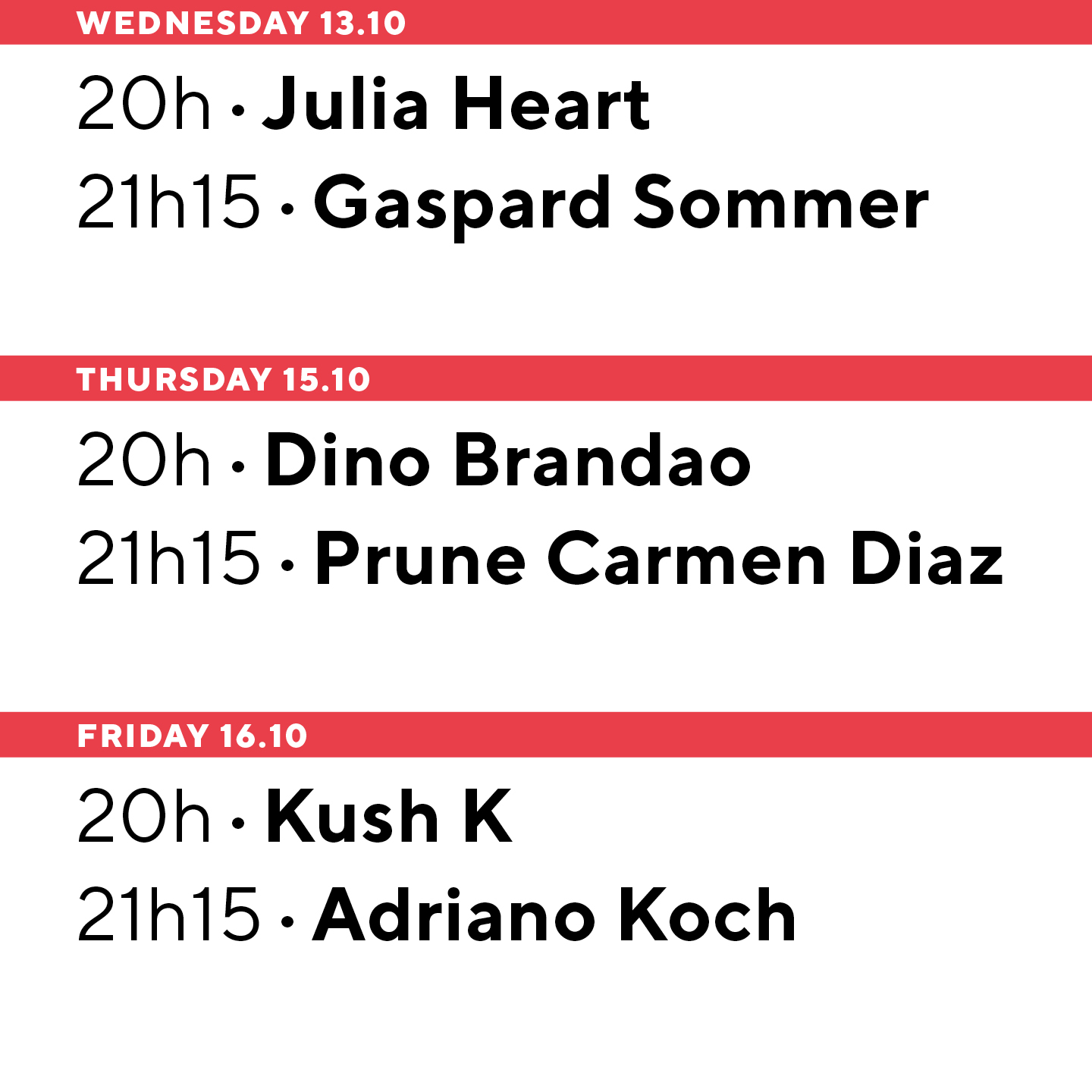 SWISS TALENT SPOTLIGHT CONTEST
Vote for your favorite artist and win a 1-year premium Spotify account!
The artist with the most votes will get an exceptional session in a professional recording studio.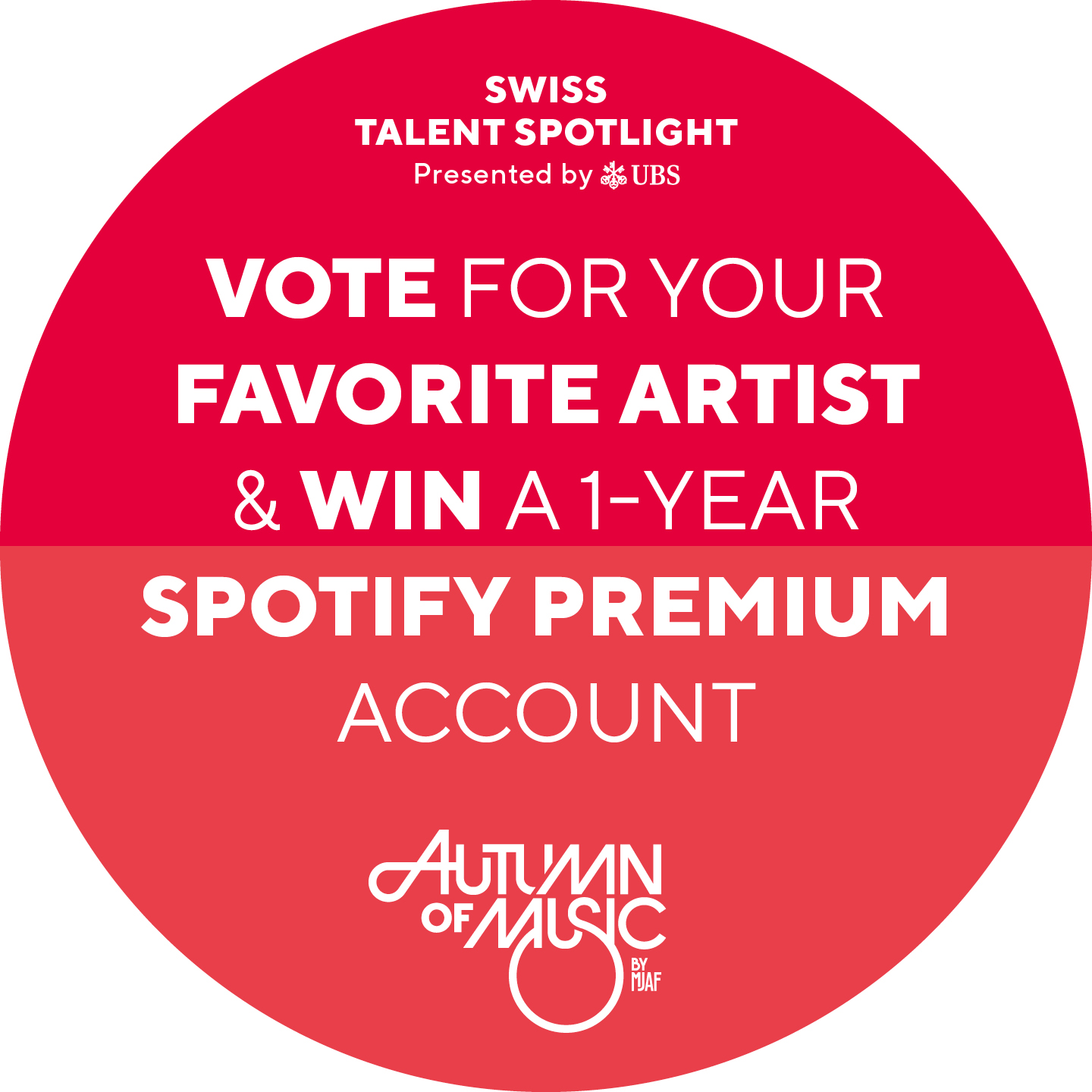 SWISS TALENT SPOTLIGHT presented by UBS
Discover the artists