Kush K
The Lotophages or Lotus-eaters are a people encountered in Homer's Odyssey, feeding exclusively on the fruits of the lotus with psychotropic effects. Lotophagi, is also the name of Kush K's first album, a Zurich quartet with a gently hallucinating indie-pop sound. Through their multifaceted tales, the group takes us into a world where levity prevails over the quest for success. Catia, Pascal, Paul and Nicola believe in the collective magic of a moment. A single microphone placed in the centre of the studio is sometimes all it takes to capture the essence of a moment, its wealth and its miraculous flaws. Candid, extravagant, sensitive, elegant, Kush K is an ode to spontaneity.
5 QUESTIONS FOR KUSH K
What's your proudest achievement to date as an artist?
For me it's the song "Long Time no See" on our latest record. How we recorded it with Domi Chansorn in one take, sitting in a circle with one microphone in the middle. The emotion is on point, what makes it pure to me and does not require much else.
What's special about the Swiss music scene according to you?
We always felt totally supported, we were integrated from the beginning, in local labels and events. It's a bright community, getting brighter every year and it doesn't feel tight at all- it's cool that you know everyone, or getting excited if a new artist releases cool music.
Who is the Swiss artist who inspires you the most?
There are many. Most inspiring are the people I work with and learn from of course. Musicians and artists with great spirituality, natural musicality or unique thinking. Next to the band, I'd say Domi Chansorn, but definitely many others.
What does the Montreux Jazz Festival mean to you? Is there a Montreux concert that stands out for you? 
Yeah in 2013 – I discovered this band Hiatus Kayote and went to see them in the Montreux Jazz Club. Nobody knew them back then and most of the people came to see the first concert, which was Youn Sun Nah, a South Korean jazz singer. It was sold out. After her concert everybody left except me and ten other people. I sat really close to the band and enjoyed a kinda private concert and jam.
How can the affiliation to the Montreux Jazz Festival help you at this stage of your career?
We oscillate between experimental pop, folk, grunge and jazz music, with rich improvised parts in each song. This allows us a spontaneous interaction with each other and the audience, according to the daily mood and vibe. With concerts taking place in a jazz related environment we feel free to play super improvised and let go of any expectations!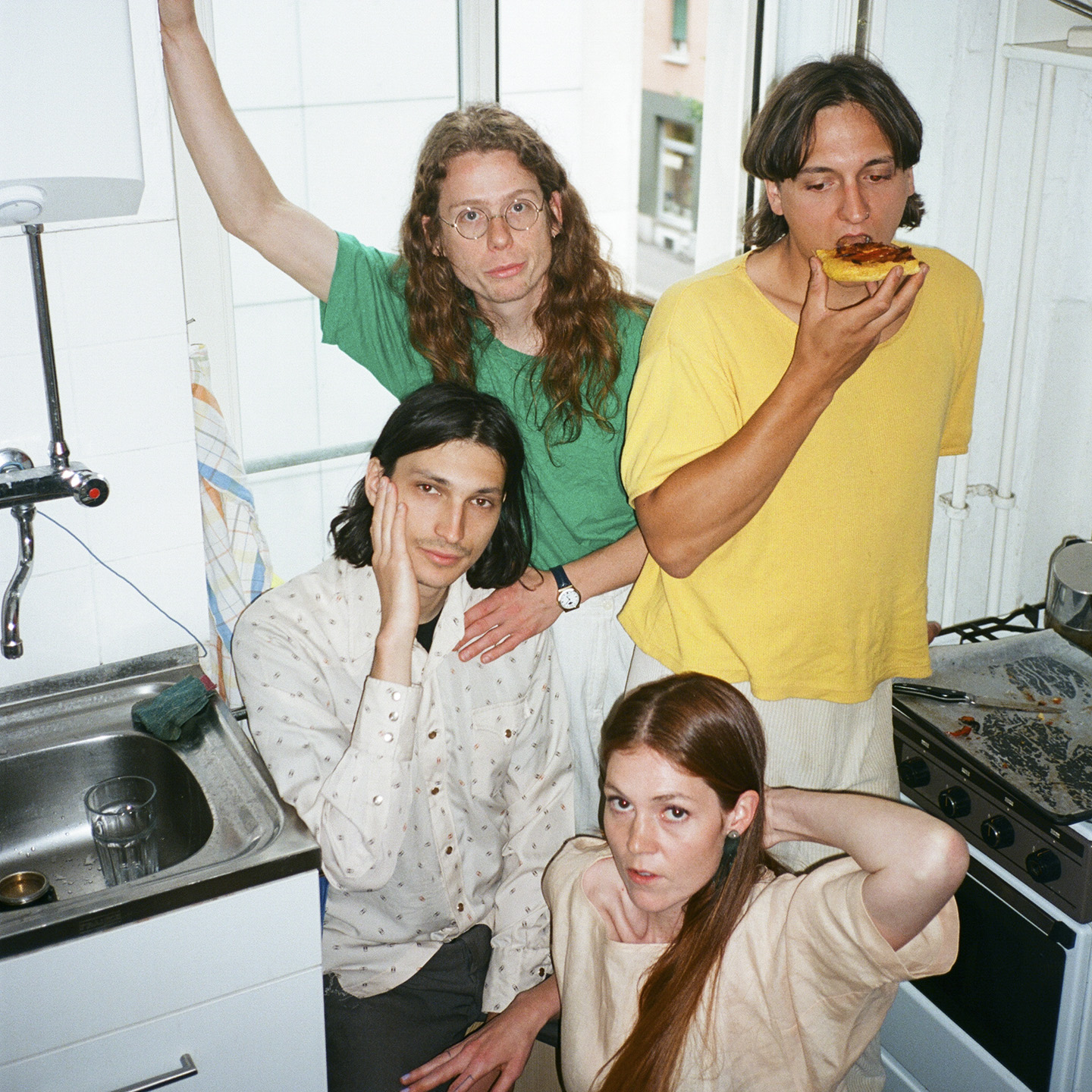 Swiss Talent Spotlight presented by UBS
discover the other artists