The Musée Jenisch Vevey and the Montreux Jazz Artists Foundation have partnered to offer a new experience, where visual arts and music come together in a unique dialogue.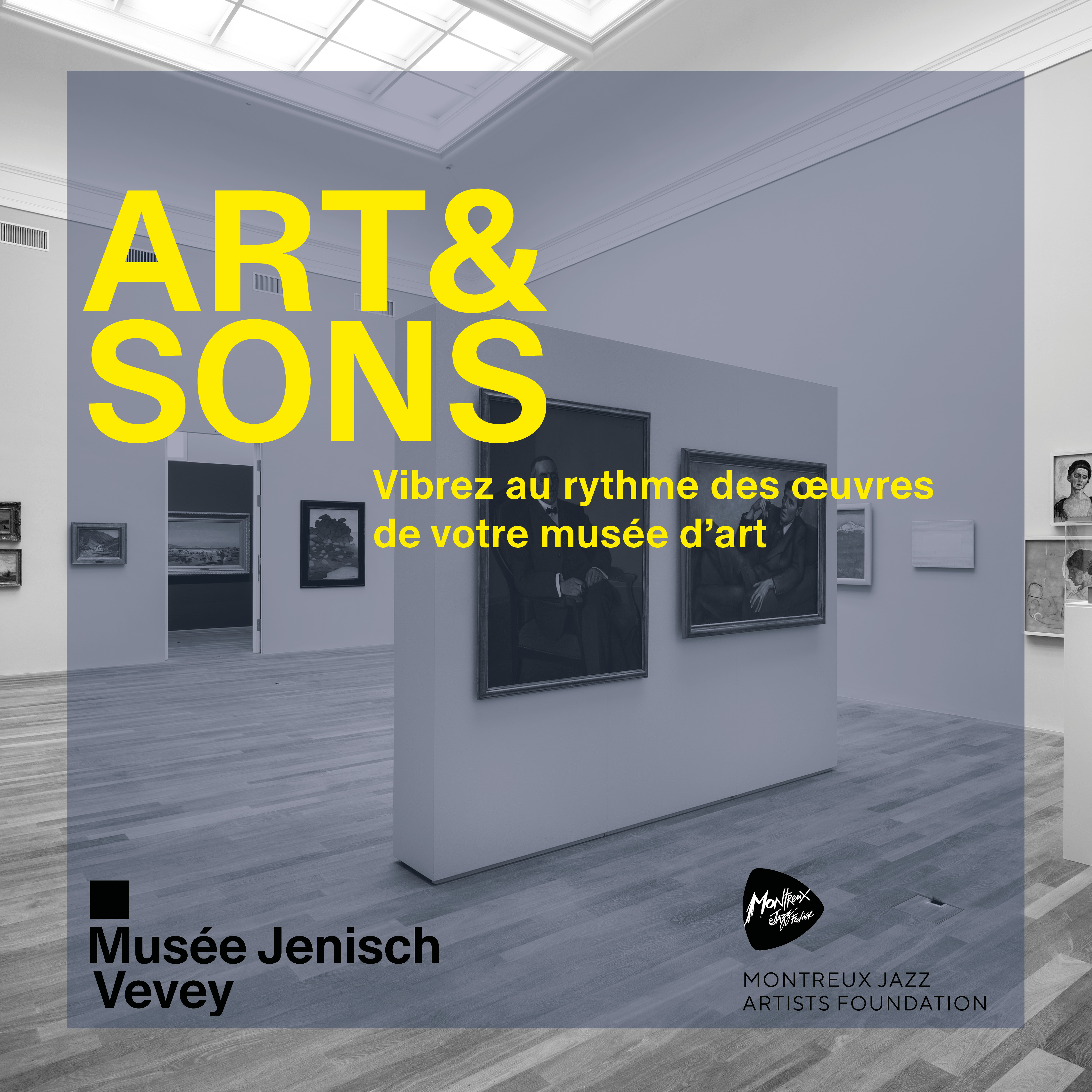 Art & Sounds can be enjoyed from 30 April 2021, UNESCO's International Jazz Day. Bring your smartphone, put on your headphones and step inside the permanent collection of paintings at the Musée Jenisch Vevey. As you come close to one of the art pieces selected for Art & Sounds, snap the QR code to start the music. Twenty-eight tracks composed by contemporary Swiss musicians are gathered into a series of dialogues proposed by Stéphanie-Aloysia Moretti, art historian and artistic director of the Montreux Jazz Artists Foundation, to whom the Musée Jenisch Vevey has given carte blanche to carry out this project.
Let yourself go in a world where painted landscapes come alive through the rhythm of music and become soundscapes. This multisensory experience of two artforms intermingling provides an astonishing moment of art appreciation, where surface morphs into space and space into imagination.
All tracks of Art & Sounds are available on YouTube, which you can freely access using the museum's wifi.
MUSÉE JENISCH VEVEY – Your museum of art since 1897
The second-largest art museum in the canton of Vaud, the Musée Jenisch Vevey presents an extensive programme of temporary exhibitions as well as a permanent collection of paintings by Bocion, Courbet, Corot, Hodler, Vallotton, Picasso, Morandi and others in a neoclassical setting 15 minutes by train from Lausanne. The museum is home to a remarkable assembly of works on paper – notably the cantonal prints collection, which comprises 35,000 items from the Renaissance to the present day by Dürer, Rembrandt, Tiepolo, Goya, Bonnard, Degas, Warhol and more, and is therefore one of the five most prestigious holdings of prints in Switzerland. The Musée Jenisch also houses the world's most important holdings of graphic works by the Viennese Expressionist artist Oskar Kokoschka, as well as a collection of over 10,000 drawings.
Inaugurated in 1897, the museum owes its name to the donor who made it possible, Fanny Jenisch. Setting up a subtle dialogue between historical and contemporary art, the institution today aims to enhance appreciation of works on paper.