In an atmosphere that was as intimate as it was electric, the residency's activities played to full houses every evening. Organised for the 4th year running, the Montreux Jazz Artists Foundation event attracted a curious audience keen to discover new music and enjoy genuine moments of sharing.
Behind the scenes, the young artists in residence had the chance to exchange ideas and learn in a real musical laboratory, surrounded by a brilliant team of mentors (Maria Chiara Argirò, Billy Cobham, Trilok Gurtu, Mette Henriette, Roni Kaspi, Ray Lema and Jacob Lusk). These wonderful encounters took shape on stage, with intense jam sessions and a surprise appearance by Roni Kaspi at Maya Delilah's concert.
I've never gone to an event where you get to play with other musicians so much, talk to them and have breakfast and dinner together. Everyone was on the same wavelength here and I've learnt so much. A huge thank you to the Montreux Jazz Artists Foundation for having me.

Maya Delilah
It's just been a blessing to be around these folks. It's a beautiful thing to be able to share what you've learned on your journey and to hopefully help someone else. I'm really grateful to the Montreux Jazz Artists Foundation that they created this space.

Jacob Lusk (Gabriels)
The Montreux Jazz Artists Foundation warmly thanks the public, the musicians, the staff, the speakers, the sponsors and patrons for their presence and their support, and looks forward to seeing you in 2024 for the 5th edition of its Autumn Festival!
PRIX COUP DE COEUR donated by Julius Baer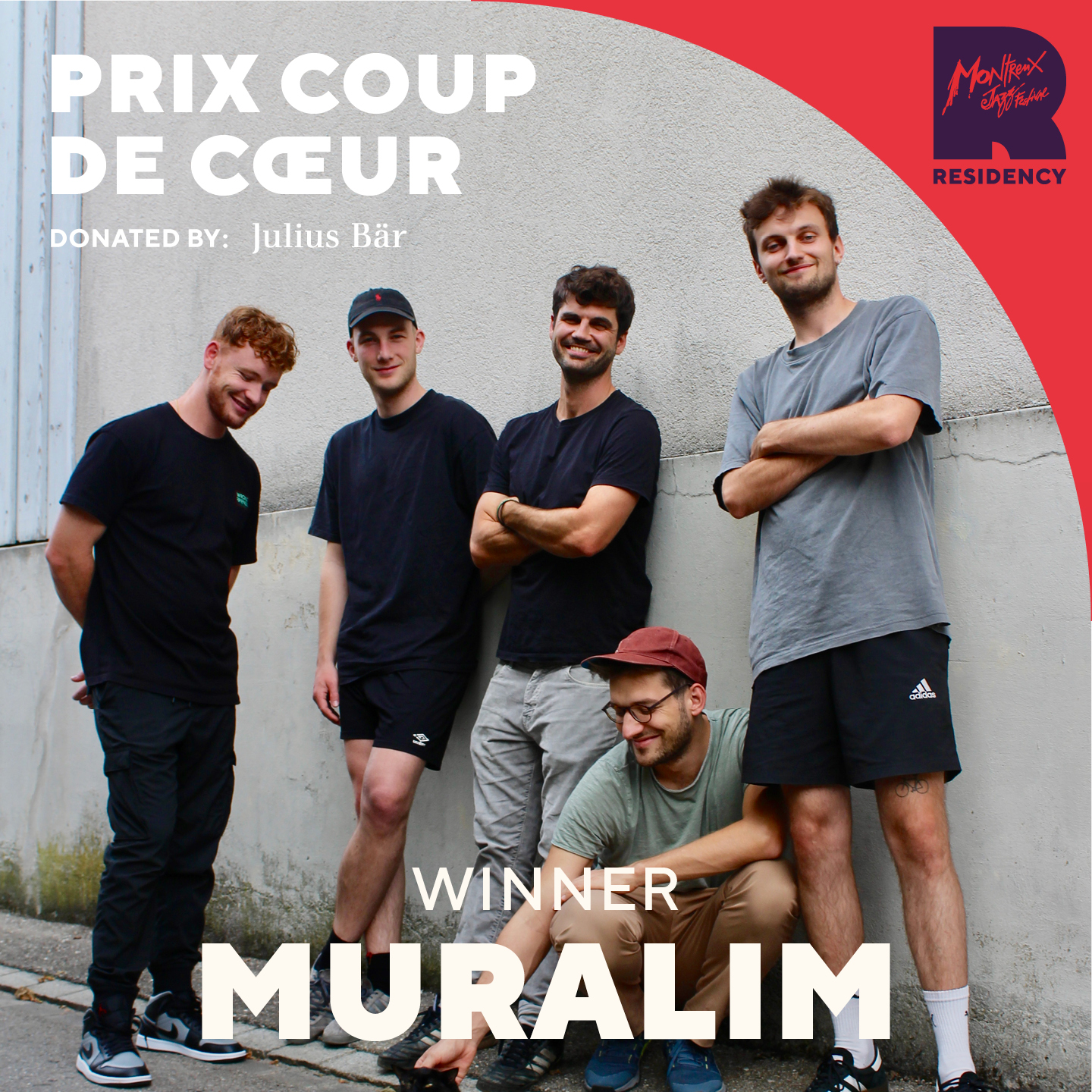 Zurich band muralim won the Prix Coup de Coeur donated by bank Julius Baer, a partner of the Montreux Jazz Artists Foundation. Their catchy melodies, boundless energy and groove won over the audience in the hall and on social networks. They win the music equipment of their choice, worth CHF 8,000.
Congratulations to the other bands competing for the prize: Mira Lora, Sheila Maurice-Grey, Maya Delilah, Nayana, Jasmine Myra, Obliecht and Yoni Mayraz.