For its second edition, the festival organised by the Montreux Jazz Artists Foundation delighted the hearts and ears of the public and the artists. For four days, the Petit Palais in Montreux hosted of a series of fascinating concerts and activities, promoting values of exchange, discovery and creativity.
SWISS RISING TALENT
The Swiss Rising Talent Awards highlighted the quality and diversity of the current Swiss scene. Each young artist left with a recording of their performance, a series of photographs by Anoush Abrar and valuable encounters with other musicians and professionals from the music business.
"There is such a wealth of talent in Switzerland across all genres. It is a big honor to have been selected as a Swiss Rising Talent by such a prestigious organization."

Evita Koné, Swiss Rising Talent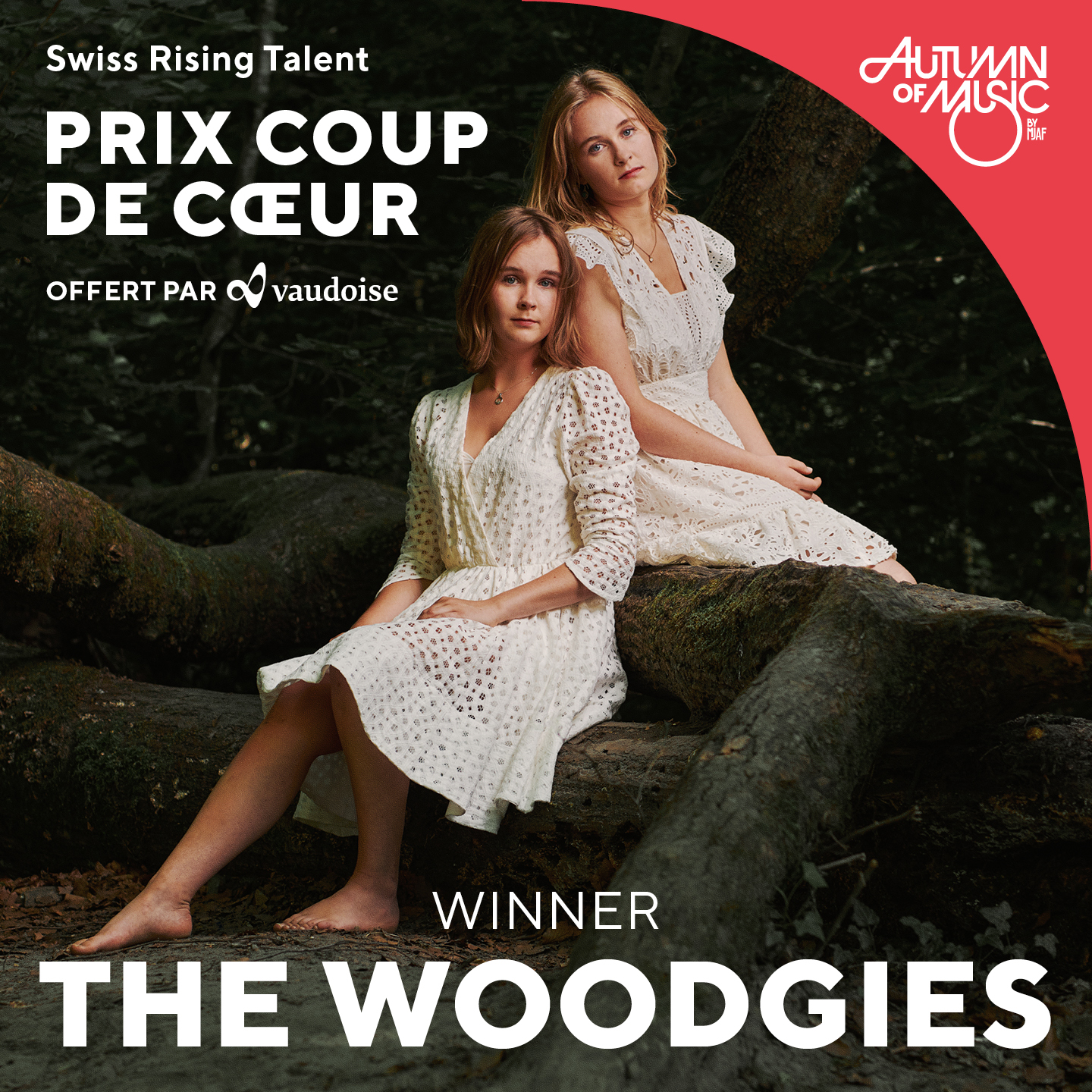 The audience was present in large numbers each evening and also supported the event online by voting for the contest organised with Vaudoise Assurances, one of 2021 Autumn of Music's Presenting Partner. The Geneva-based folk duo The Woodgies received the most votes and won the music equipment of their choice worth CHF 8,000.-.
MONTREUX JAZZ ACADEMY
Dans les coulisses du Petit Palais, les jeunes musicien·ne·s et les mentors de la Montreux Jazz Academy ont vécu une semaine forte en émotions avec des ateliers pratiques le matin, des répétitions l'après-midi et les jam sessions en fin de soirée.
Le concert de clôture a reflété leur merveilleuse cohésion au travers d'une performance audacieuse, pensée comme une seule œuvre de plus d'une heure, alternant les moments d'accalmies et de fracas saisissants.
"The Montreux Jazz Academy could be career-defining for some fellows. I am sure that many beautiful new musical ideas and partnerships will have been born over the week we all spent together."

Alexander Hawkins, Montreux Jazz Academy Musical Director
"This opportunity for young musicians is unparalleled. I wish I could go back in time and be at the Montreux Jazz Academy to learn and soak up all the wisdom in this space. You can't not be inspired here."

José James, Montreux Jazz Academy Mentor
"The Montreux Jazz Academy 2021 was an unforgettable week for me that I will cherish forever. The fellows were positively encouraged at every step of the journey and we all learned invaluable skills both for the stage and for the business side of the industry."

Matt Brown, Montreux Jazz Academy Fellow
SCÈNE DE LA COUPOLE
On the Coupole stage, the Workshops and Music Listening Sessions captivated the audience each evening between 6pm and 8pm. Organised with the support of Clarendelle, the Jam Sessions allowed the artists of the Swiss Rising Talent, the Academy and the public to meet on stage for great moments of improvisation.
THANK YOU!
The Montreux Jazz Artists Foundation warmly thanks the public, the musicians, the collaborators, the speakers and the patrons for their presence and their support.